You love what you do.

Yet sometimes you find working for yourself to be lonely and unmotivating.

You have a can-do attitude, but you're feeling frustrated, overwhelmed, and a bit scattered.



You've thought about joining a co-working place, but they're expensive for the amount you would actually use it and you really like working from home.
You've tried finding an accountability buddy and being accountable to yourself but it's not working as well as you hoped.
You've worked with coaches/consultants and made great progress, but you currently don't need that level of support.



The truth is that working for yourself and by yourself has its own set of challenges, and they're not quickly solved by working out of a coffee shop or setting self-imposed deadlines.
What you need is something that allows you to work from home, allows you to feel part of something, and makes you think about what your priorities really are.
And it'd be great if you had someone that you trust and is knowledgeable about working for yourself that would help you set your goals each month and you can go to with questions when you have them.



The Unnamed Productivity Club will give you a community to share with, hold you accountable, provide a safe place to ask questions, walk you through setting your goals each month, and will teach you how to get more out of your day along the way.

In the Unnamed Productivity Club there are:
Monthly planning parties (90 minutes and recorded for you)
Weekly accountability and coaching calls (45 minutes on Monday's at 1pm CT)
Weekly accountability emails that remind you of what your top priorities were last week and ask you to share what they are for the upcoming week
Monthly classes on topics selected by the group (30 minutes at varying days and times)

And as a bonus, after you've been in the club a month, you have a private 30-minute Productivity Review with me (Evie) where we look at what small, yet important tweaks you can make that will have a huge impact.
I can't wait to welcome you to the club!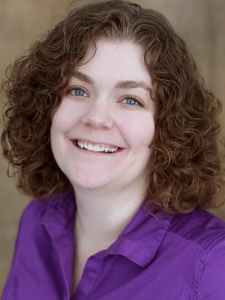 Wondering who Evie Burke is?
Well, that's my picture.
And my business is to help women entrepreneurs who are passionate about helping the people they serve, women just like you, take their productivity to a new level.
In my previous career, I was a computer programmer and project manager.
One of my gifts is the ability to break processes and projects down into steps that make sense and are manageable.
I was the person my bosses liked to put in front of customers because I could walk them through what needed to be done without overwhelming them or talking over their heads.
Let me be your secret weapon to achieving your goals.