If you LOVE what you do, but feel overwhelmed with everything that comes with it
Take Your
Productivity
to a New Level
7-Week Productivity Mastery
You're a dedicated entrepreneur. You're thrilled that you get to help other people from the comfort of your own home.
But you have a list of things to get done each day and you're frustrated by how little actually gets done.
You have:
clients to serve
networking groups to attend
follow-up to do
social media to keep up with
email to check and respond to
marketing to stay on top of
and more!
You've tried the things that are supposed to help like paper planners, online apps, knowing your WHY, setting BIG goals, and scheduling every aspect of your day—just to name a few.
But those solutions don't work because you're trying to force someone else's system to work for you and it's not a full picture of the problem.
Getting things done and productivity isn't just about your to-do lists and goals!

It's also about your habits, mindset, self-care, and ability to stay focused.

All of that isn't something that we're born knowing how to do. You just need to learn the tools and systems that work for you.

I spent years trying to fit into other people's productivity systems with some success for a short bit and then it would all fall apart because I didn't have the habits and other systems in place for it to work AND that system didn't work for me.
This program will teach you about the different aspects that go into an effective and productive day where you:
End your day feeling accomplished
Stick to the hours you set aside to grow your business
End your week knowing you made progress on your goals
Reserve your spot and save Thursdays from 9:05am to 10:05 from May 2 through June 13 for our online meetings.
---
---
What we'll cover

Setting the Foundation
You'll learn how to set your weeks and days up for productivity success. You'll start seeing more time in each day AND getting more done.

Goal Setting and Achieving
You'll learn how to create achievable goals, the two types of goals to focus on, and best practices to monitor progress and stay on track. And while we're at it, let's make sure we're celebrating meeting those goals!

Focus, Distractions, and Procrastination
Now that you know what you want to achieve and have a plan in place, let's talk about the things that support you and get in the way. And how you can set yourself up for the most success.

Mindset and Self Care
Your mindset is just as important as all of the planning and goal setting. We'll look at the small shifts you can make that make a huge impact. AND the small and big ways that you need to take care of yourself in the process of achieving your goals.
We meet online each Thursday from 9:05am to 10:05am CDT beginning May 2, 2019
---
---
When you join you get:

Weekly Classes
Each Thursday morning we'll have a class that will last from 30 to 45 minutes where I will teach on a topic that will help you be more productive.

Weekly Assignments
Each week you'll receive assignments AND detailed worksheets to take you step-by-step through what you need to accompoish.

Weekly "Hit the Ground Running" Time
I don't know about you, but when I'm participating in a program like this with assignments or worksheets, sometimes I have questions that hold me up. That's why part of our time together each week is for implementation. You start your assignment and I'm available for any questions that come up in the process.

Private Facebook Group
This is a place for you to share your progress and any questions you have with the rest of the group. Want to know how other's approached their fieldwork for the week? Ask! Want to share what you did? Share away!

Email Access to Evie
You'll have easy access to me through email. Have a question you'd rather not post in the Facebook Group or just feel more comfortable with email? Then you can send me an email directly!
---
---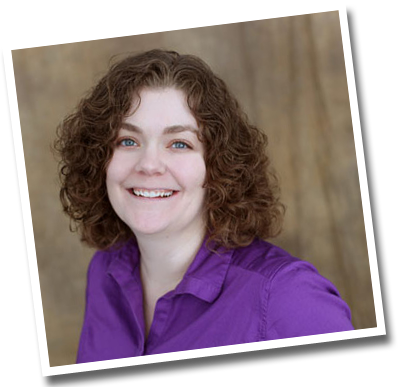 Wondering who Evie Burke is?
Well, that's my picture.
And my business is to help women entrepreneurs who are passionate about helping the people they serve, women just like you, take their productivity to a new level.
In my previous career, I was a computer programmer and project manager.
One of my gifts is the ability to break processes and projects down into steps that make sense and are manageable.
I was the person my bosses liked to put in front of customers because I could walk them through what needed to be done without overwhelming them or talking over their heads.
Let me be your secret weapon to achieving your goals.